A large number of silicate minerals exist in nature. Some of the important minerals are : feldspar i.e. Albite
NaAlSi3O8, zeolites e.g. chabazite Ca2[(AlO2)4 (SiO2)8.H2O, micas [KAl2(Si3AlO10(OH)2] and asbestos [Mg3(Si2O5)(OH)4].
The basic structural unit in silicate is the SiO44- terahedra.
The two important man-made silicates are glass and cement.
Silicates are the compounds in which the anion present are either discrete SiO44-  tetrahedra or a number of such units joined together through corners.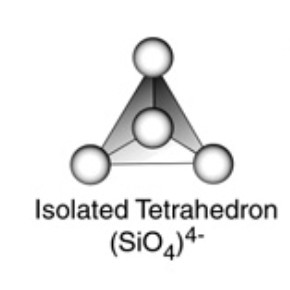 Types Of silicates
Silicates are classified into the following different types depending upon the number of corners of SiO44-  tetrahedron shared with other tetrahedra through oxygen atoms. The negative charge on silicate structure is neutralized by positively charged metal ion.
1) Orthosilicates : These are simple silicates containing discrete SiO44- tetrahedra i.e. there is no sharing of corners with the other.
For examples : Zircon (ZrSiO4) , Forestrite (Mg2SiO4) , wellimite (Zn2SiO4) , Phenacite (Be2SiO4).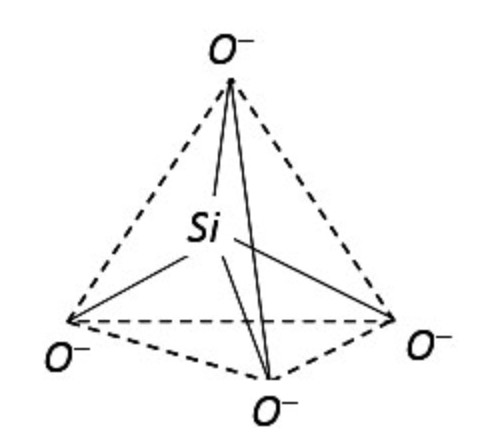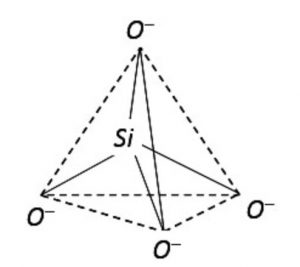 2) Pyrosilicates : When two SiO44- tetrahedra share one corner, Si2O7 6-  anion is formed. Silicates containing this anion are called pyrosilicates. The structures possessed by them are also called island structures.
For example : Thortveitite Sc2(Si2O7) , Hemimorphite Zn3(Si2O7)Zn(OH)2·H2O


3) Cyclic or ring silicates : If two oxygen atoms per tetrahedra are shred to form closed rings such that the structure with the general formula (SiO32-)n  or (SiO3)n2n- are obtained, the silicate containing these anions are called cyclic silicates.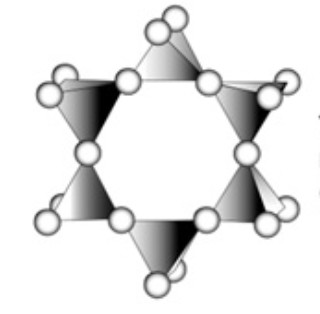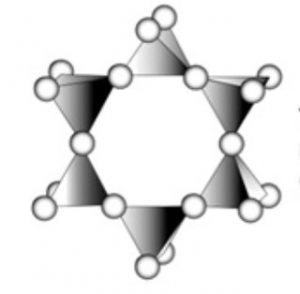 For example: Si3O96- , Si6O1812- , Wollastonite (Ca3Si3O9) , Beryl (Be3Al2Si6O18)
4) Chain silicates : If two oxygen atoms per tetrahedron are shred such that a linear single strand chain of the general formula (SiO32-)n or (SiO3)n2- is formed, then the silicates containing these anions are called chain silicates.


For example:  Spodumene ( LiAl(SiO3)2) , Diopside (CaMg(SiO3)2)
If two chains are cross linked, the resulting double-stranded silicates having the formula [(Si4O11)n6-] are called amphiboles.
For ex: Tremolite ( Ca2Mg5(Si4O11)(OH)2) , asbestos (CaMg3O(Si4O11)
5) Sheet silicates: The sharing of three corners results in an infinite two dimensional sheet structure of the formula (Si2O5)n2n- or (Si2O52-)n
Silicates containing these anions are called sheet silicates.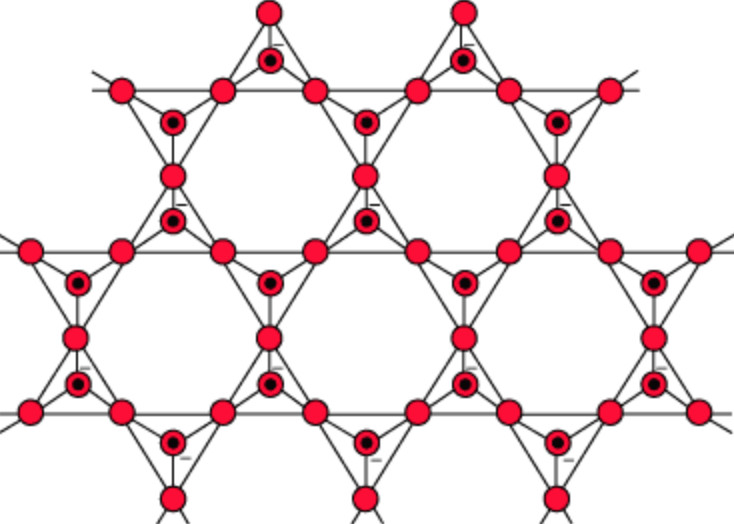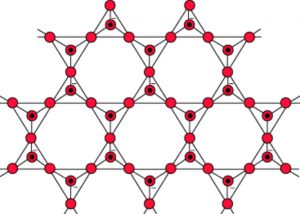 6) Three dimensional silicates:  If all the four corners are shared with other tetrahedra,  three-dimensional structure network is obtained.
For example: quartz, tridymite and cristobalite
Zeolites
If some of the Silicon atoms in a three-dimensional network silicates are replaced by Al3+ ions, the overall structure thus obtained carries a negative charge and is called and aluminosilicates. Therefore to balance the negative charge ,some cations such as Na+ , K+ and Ca2+ are incorporated into structure.
Such three dimensional aluminosilicates are called feldspar (KalSi3O8) and zeolites(NaAlSi2O6·H2O).
Zeolites are widely used as a catalyst in petrochemical industries for cracking of hydrocarbons and isomerisation.
For example: ZSM-5 is used to convert alcohols directly into gasoline. Hydrated zeolites called permutit are used as ion exchangers in softening of hard water.