If a sparingly soluble salt like AgCl is stirred with water ,only a small amount of it goes into solution while most of the salt remain undissolved. But little amount of salt dissolves, it gets completely dissociated into ions.
when a sparingly soluble salt is added to water ,there exist a dynamic equilibrium between the undissolved solid salt and the ions which is furnitures in solution.
At equilibrium ,the solid AgCl continues to dissolve at the same rate at which the opposite process of precipitation take place.
AgCl (s)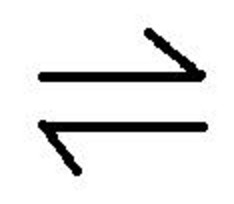 Ag+ (aq) + Cl‾ (aq)
Ksp = [Ag+][Cl‾ ]
where Ksp is the solubility product and is equal to ionic product

for a saturated solution.
BaSO4 (s )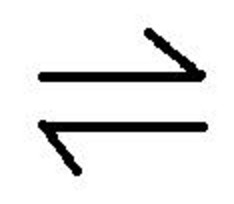 Ba2+ + SO42‾


AgSCN (aq)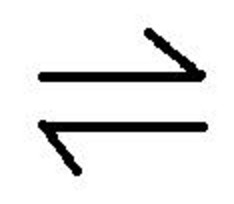 Ag+ (aq)+ SCN‾ (aq)


For an electrolyte MyXz the equilibrium may be written as:
MyXz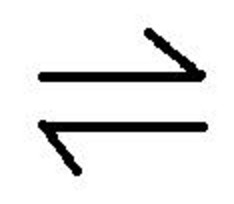 yMz+ +  zXy-(aq)
solubility product for may be written as:


where  y and z represents the number of ions in the formula of the electrolyte.
Solubility product of an electrolyte at a specified temperature may be defined as the product of the molar concentration of its ions in a saturated solution, each concentration raised to the power equal to the number of ions produced on dissociation of one molecule of the electrolyte.
Difference between solubility product and ionic product


Determination of Solubility Product
The solubility product of a sparingly soluble salt at a particular temperature can be calculated from a knowledge of the solubility of the salt in water at that particular temperature.