Names of Human Body Parts in English
Improve your English language skills by learning the names of various human body parts, along with accompanying images and examples. You may need to be able to describe your symptoms and provide information about your medical history in English if you ever find yourself in a situation where you must seek medical attention in a country where the language of instruction is not your native tongue.
In this section, you'll study the many different ways in which English speakers refer to certain anatomical structures. This is a great approach to improve your vocabulary as well as your ability to participate in and understand English conversation.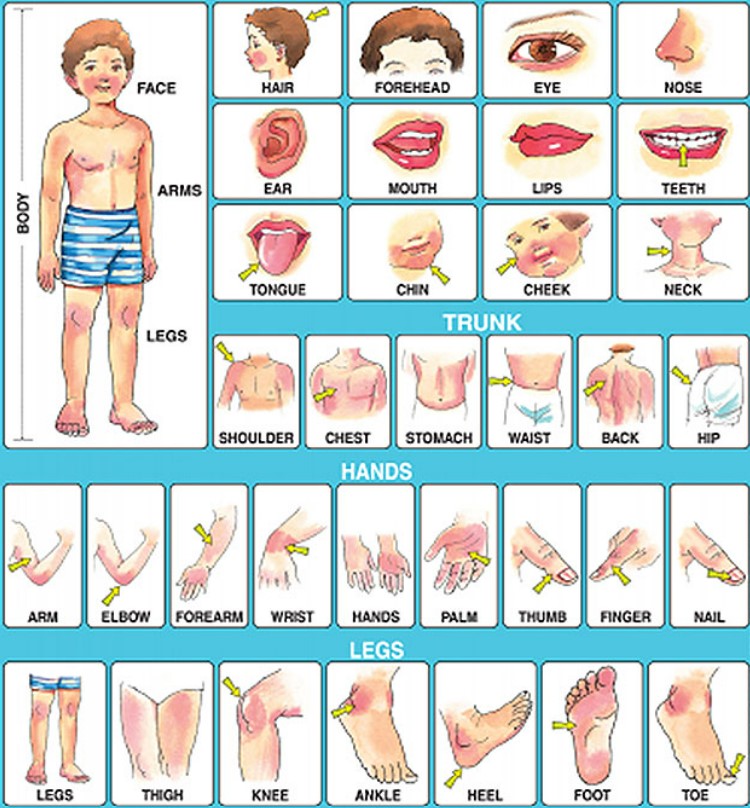 Starting from head to toe, name of the body parts in English are :-
Head
Hair
Forehead
Eye
Nose
Ear
Mouth
Lips
Teeth
Tongue
Chin
Cheek
Neck
Shoulder
Chest
Stomach
Waist
Back
Hip
Arm
Elbow
Forearm
Wrist
Hands
Palm
Thumb
Finger
Nail
Legs
Thigh
Knee
Ankle
Heel
Foot
Toe