Question 1 What is a lens?
Question 2 How many type of lens are them?
Question 3 What is a convex lens?
Question 4 What is a concave lens?
Question 5 Draw Bi-convex, plane-convex and concavo-convex lens?
Question 6 Draw Bi-concave, plane-concave and convexo-concave lens?
Refraction by Spherical Lenses
Lens is a transparent medium bounded by two refracting surfaces.
Types of lenses
(1) Convex or converging

(2) Concave or diverging

Convex Lens
A lens having both spherical surface or one spherical and other plane surface.
It is thick in the middle and thin at the edges.
They are of 3 types:
(a) Bi-convex

(b) Plane-convex


(c) Concavo-convex


Concave lens
(a) Bi-concave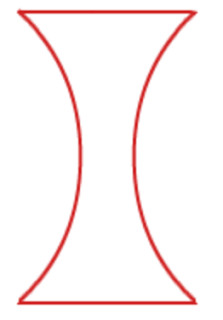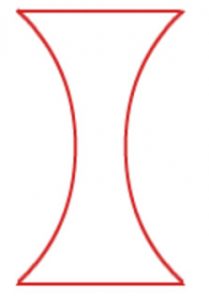 (b) Plane-concave

(c) Convexo-Concave